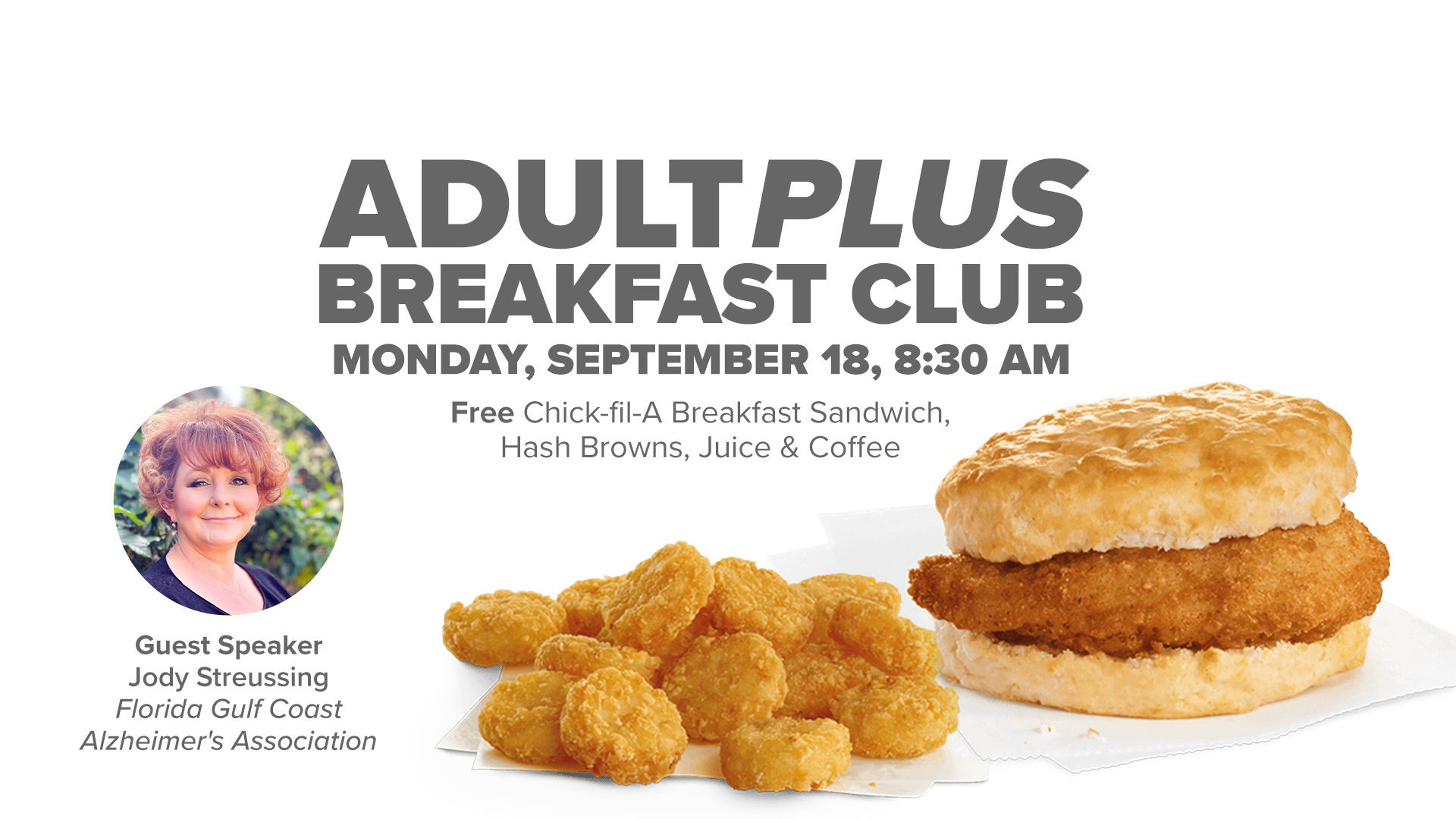 Events at Victory Church
AdultPlus Breakfast - August 2023
Those 60+ are invited to join the August AdultPlus Breakfast Club on Monday, September 18, where we'll hear from Jody Streussing, the Program Manager of the Florida Gulf Coast Alzheimer's Association.

Jody will be presenting an "Intro To ALZ" program that includes:
Info regarding Alzheimer's and dementia in Florida and Polk County
The difference between dementia and Alzheimer's disease
The importance of an early diagnosis,
Warning sign vs normal aging
Healthy behaviors to help reduce your risk
Plus, there will be resources available to all seniors in attendance.
Breakfast is free
, and we can't wait to see you there!
8:30-9:45 AM, Every Third Monday of the Month

Located in the Family Life Center, Room 116
Date
Monday, September 18, 2023
8:30am - 9:30am
Where
Family Life Center at Victory's North Campus
Address
1401 Griffin Road,
Lakeland, FL 33810