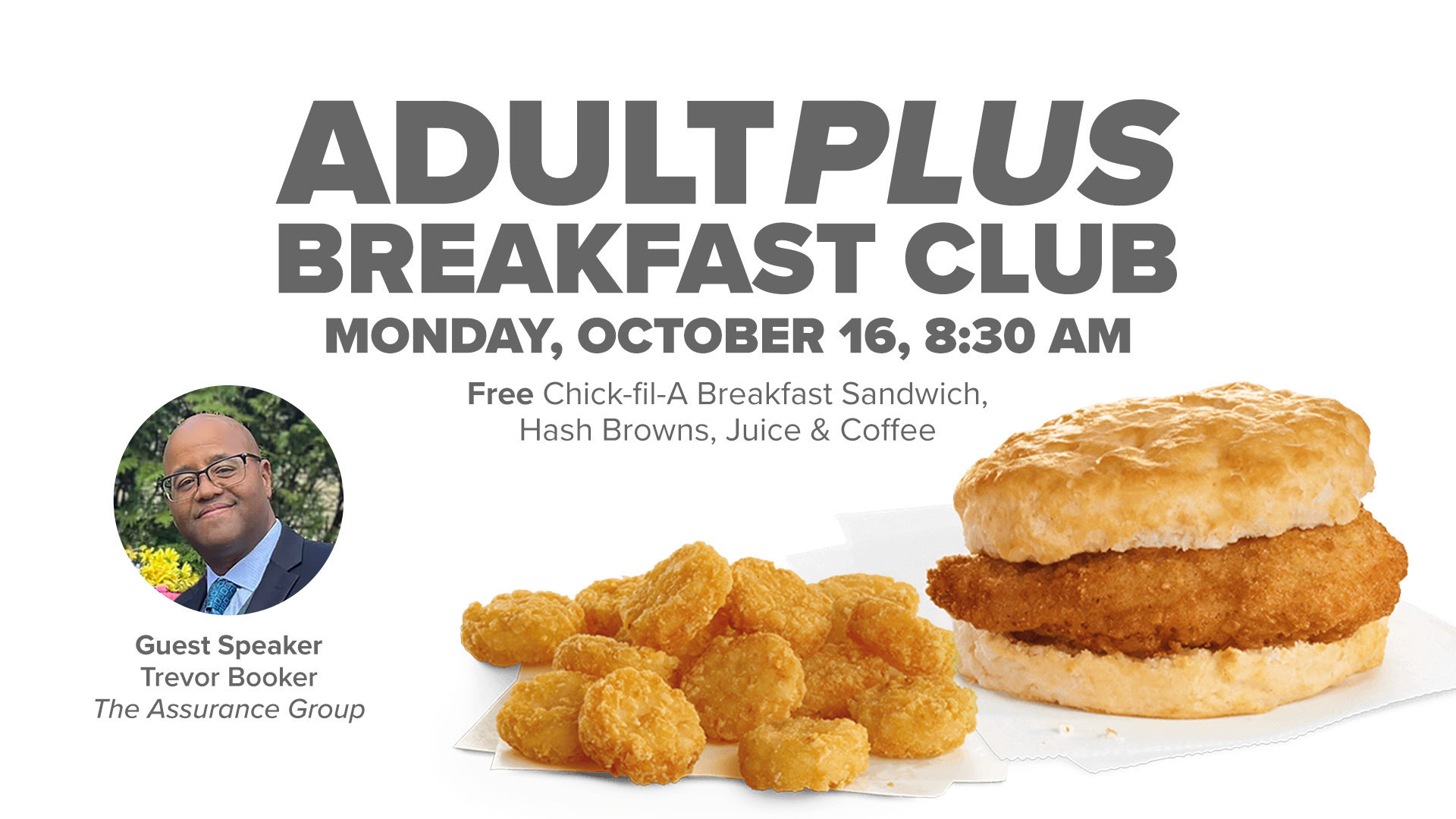 Events at Victory Church
AdultPlus Breakfast - September 2023
Those 60+ are invited to join the August AdultPlus Breakfast Club on Monday, October 16, where we'll hear from Trevor Booker of the Assurance Group.

Trevor will be presenting important and pertinent information about your Medicar and retirement options, as well as a free workbook with resources. Topics will includes:
What is and is not covered by Original Medicare
The possible effects of health care inflation
How to plan for potential long term care costs
Social Security basics
What options you may have
Plus, there will be resources available to all seniors in attendance.
Breakfast is free, and we can't wait to see you there!

8:30-9:45 AM, Every Third Monday of the Month
Located in the Family Life Center, Room 116

Date
Monday, October 16, 2023
8:30am - 9:30am
Where
Family Life Center at Victory's North Campus
Address
1401 Griffin Road,
Lakeland, FL 33810