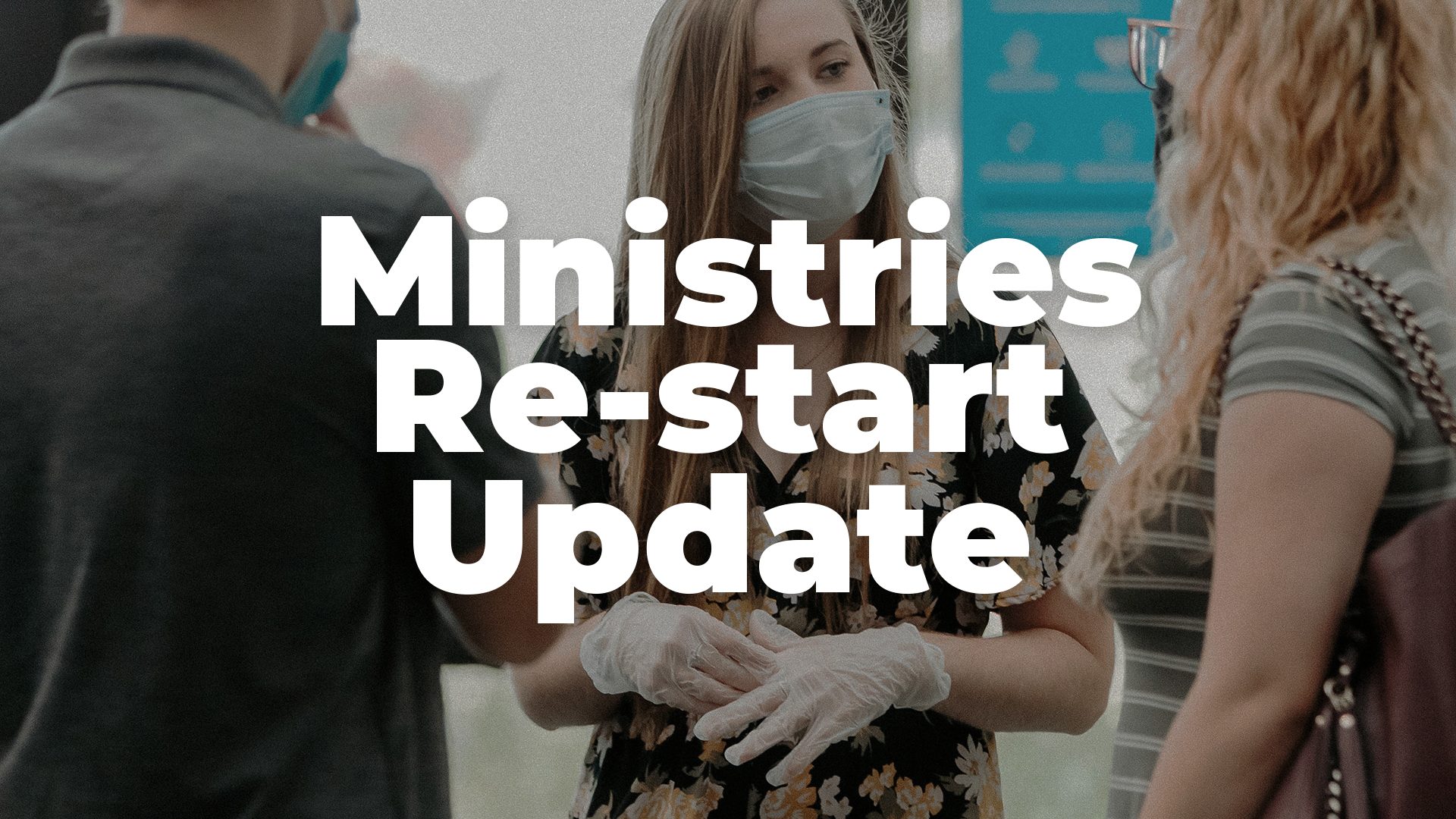 News at Victory Church
Food Drive | Sunday, May 17, 6 PM
CORONAVIRUS UPDATE & RESPONSE
UPDATED 6.30.20
We have loved being back in service with so many of you these last few weeks and look forward to hearing the stories of life change that God is creating as we grow in Him.
And, while we have been looking forward to re-launching all other Sunday and mid-week ministries, we are mindful of the fact that Florida has seen a rising number of COVID cases over the past few weeks. We want to be wise and take steps that are safe for everyone.
For that reason, and with a lot of prayer, we have decided to pause the next phase of our re-opening plan.
What this means for you:
The Sunday and mid-week ministry options like Early Childhood, Victory Kids, Sunday & Wednesday Classes, the Café, Hospitality Suite, Support Groups, Royal Rangers, Girls Ministries, Friday AdultPlus Seniors Chapel, Prayer Meetings & Bible Studies, and all others will continue to be on hold until the number of statewide COVID cases begins to come down.
We will continue to meet for live, in-person services with the same "family style," socially distanced seating in the main sanctuary on Sunday mornings and Wednesday evenings, and Student Church services will continue in the Family Life Center on Wednesday evenings. All other ministries will re-start as soon as possible.
We believe that this "pause" is wise, and is in the best health and safety interests of everyone at Victory Church. We appreciate your patience as we navigate this unusual season.
We are praying for you every day and want you to know we are here for you! If you need prayer or assistance during this time, please don't hesitate to call.
You can stay up-to-date on all of the re-opening news by returning to this page or following @victorylakeland on your favorite social media network.
Need Assistance?
If you need assistance of any kind, please let us know by texting the word "Assist" to 863-400-1226.