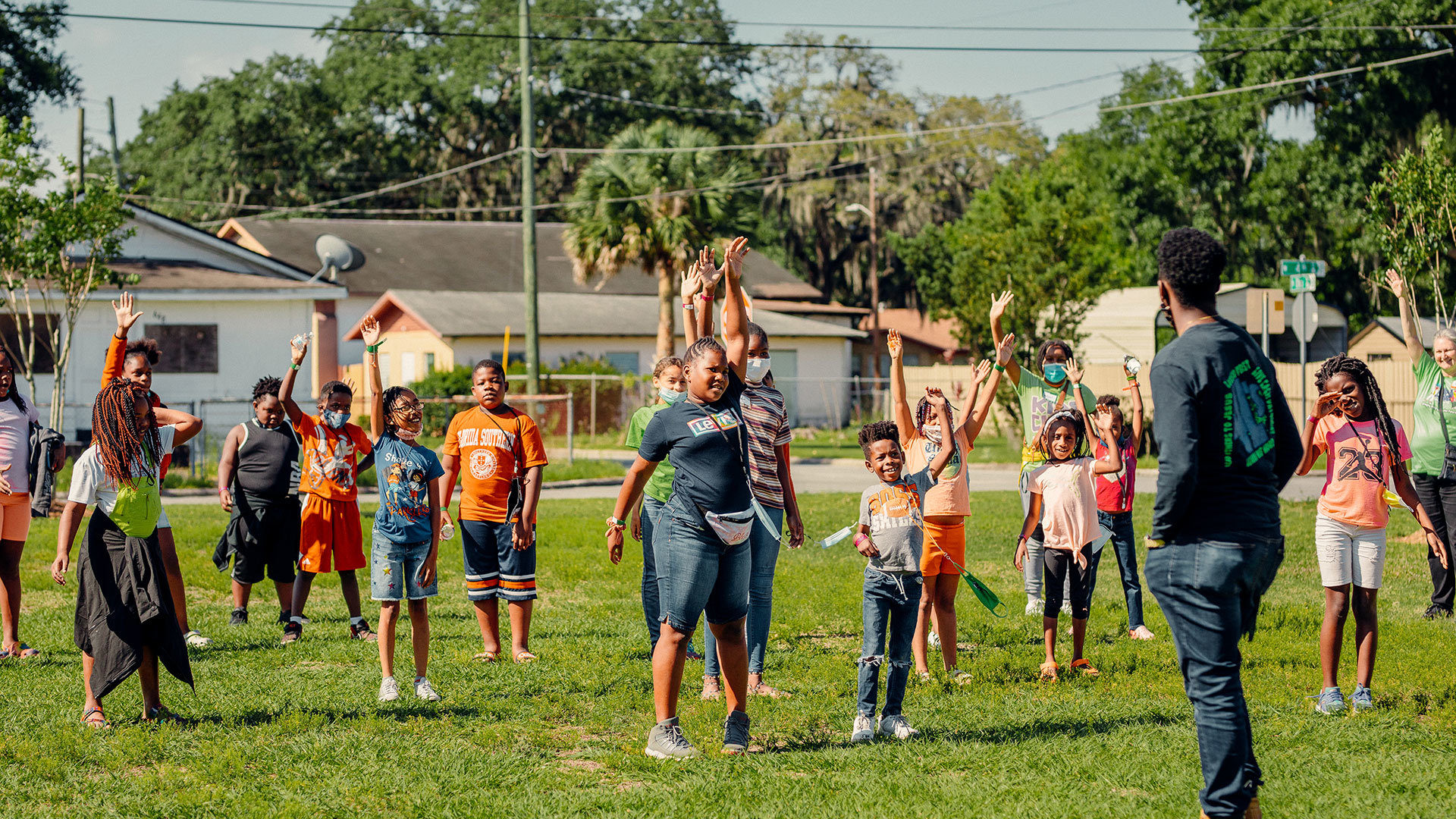 News at Victory Church
Kids Club Volunteer Sign-Up Fall 2021
One of Victory's most impactful ministries in the community is Kids Club!
The reality is that just around the corner, there are children who desperately need the love of Jesus, as well as the care and guidance that comes through Kids Club.
For over 20 years, Kids Club has been visiting local neighborhoods to share the Gospel message with every child they find. Incredible volunteers spend time laughing, playing games, singing, and sharing great lessons with at-risk boys and girls ages 4-5th Grade as well as teaching teens.

As you pray about and plan for what God wants you to accomplish this year, we are asking you to consider joining the Kids Club volunteer team as we work together to bring hope and joy to as many children as possible. There are multiple opportunities to serve, and whether you choose to volunteer during the week in the late afternoons, on Sunday evenings with our teens, or by committing to just 7 Saturdays this spring, this is an opportunity for you to change not only the lives of kids in our community but your own life as well!

To assist you in choosing the best place to serve, you are invited to an informational meeting on Saturday, January 29 @ 9 AM, at the Dream Center. Breakfast will be provided. The new semester will begin Saturday, February 12.

To RSVP for the Informational Meeting, complete the form below.
Click Here if you are ready to apply for a volunteer position.
Location
The Dream Center of Lakeland
635 W 5th St., Lakeland, FL 33805
RSVP
To RSVP for the Informational Meeting, complete the form on this page.