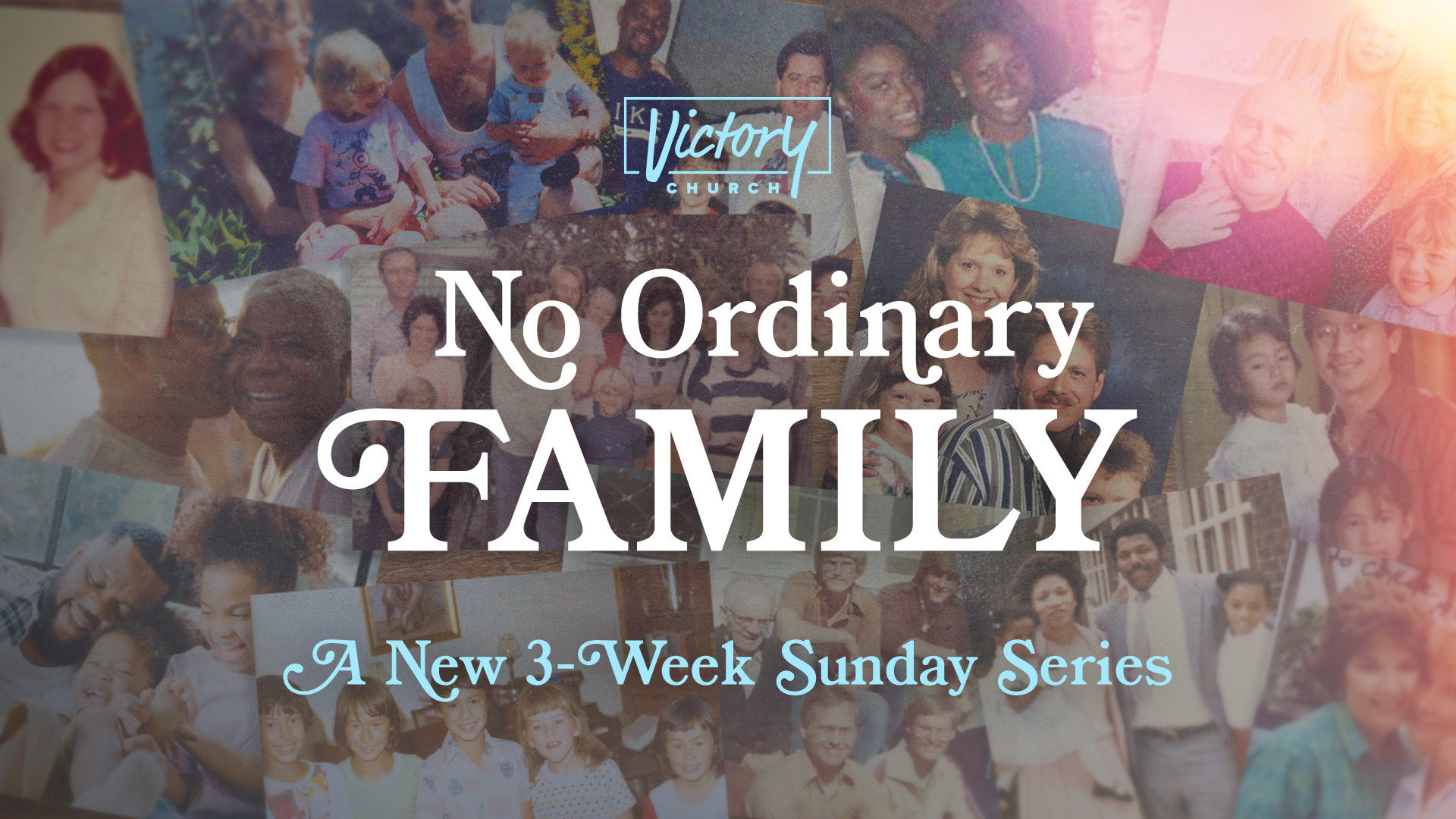 News at Victory Church
Sunday Series: "No Ordinary Family"
By now, you have already discovered that every family is very different, no family is perfect, but God calls us to experience a home life that is beyond ordinary. So what do we do when we desperately want to develop a great home life but are faced with so many different ideas on what makes a family exceptional, and none of those ideas seem to work?
What every family needs to succeed is more wisdom! The unfailing, and timeless counsel that can only be found in God's Word. Wisdom to help in the daily challenges of married life, and raising kids, as well as in the inevitable storms every family will go through.
Join us on Sundays as we explore God's design for the family!