Sunday Series
Have you noticed how, over the past couple of years, everyone's been talking about the economy? Inflation, an unstable job market, and dwindling retirement accounts appear to be the new normal, and at times it can seem like the only one who doesn't have control over your money is you! But what if you could learn how to have God's peace and provision in your life? What if you could learn how to handle financial pressure God's way? With this in mind, we are incredibly excited to be going through a three-week message series entitled "Beyond Blessed." In this video series, taught by Pastor Robert Morris, you'll learn the keys to blessing and generosity by becoming faithful stewards in managing everything God entrusts to us.
The truth is that God has a clear plan for you to be able to overcome financial stress in your life, so join the next few weeks as we learn how to live beyond blessed!


Small Groups!
Groups begin the week of February 5, and this weekend is your opportunity to connect to the perfect small group for you and your family! You can search groups online right now or come to the lobby after service this Sunday to meet Small Group leaders, get info, and sign up to join at our Small Group Fair!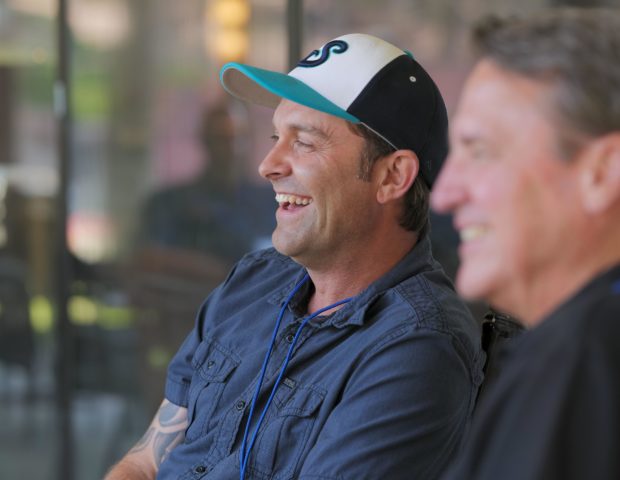 VCYA Super Bowl Party
Sunday, February 12, 2023 6:00pm
If you are between 18 and 30 years old, you're invited to the Young Adult Super Bowl Party, happening Sunday, February 12, at 6 PM in the Family Life Center on Victory's North Lakeland Campus.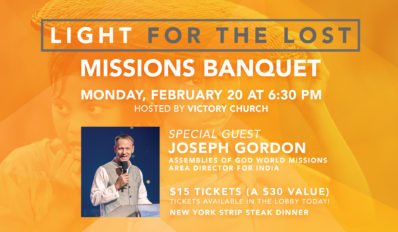 Light for the Lost Missions Banquet
Monday, February 20, 2023 6:30pm
Our annual Light for the Lost missions banquet is coming up on Monday, February 20, at 6:30 PM! This unique evening is an opportunity for you to hear a powerful update of what God is doing around the world from guest speaker, Joseph Gordon.