About Us
Inspiring every generation to learn and grow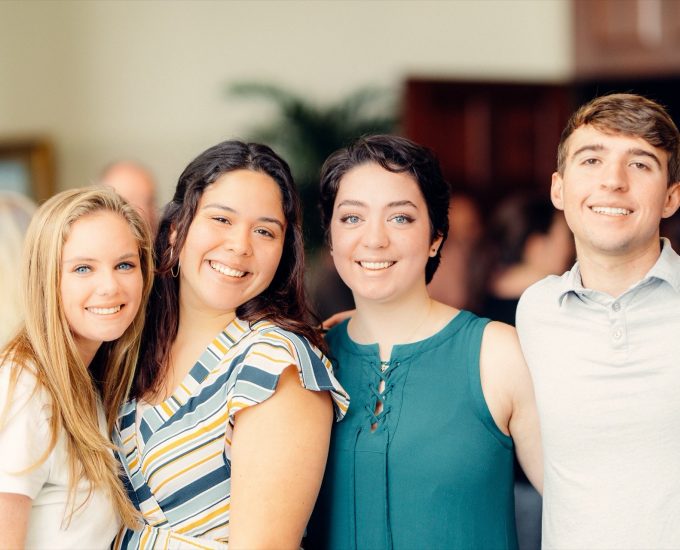 At Victory Church, you'll find a warm, friendly group of people committed to making church exciting and life-changing.
There are services for the whole family that include worship, Biblical teaching, and an opportunity to make a decision to follow Jesus Christ. Victory Hosts are available at both campuses to make sure you feel comfortable and have your questions answered.
North Lakeland Campus
1401 Griffin Road
Lakeland, Florida 33810
Sundays:
9 AM, Traditional Service
10:45 AM, Contemporary Service
Wednesdays:
6:30 PM, with specific experiences for all ages!
South Lakeland Campus
Meeting at CMX Theatre at Lakeside Village
1650 Town Center Drive
Lakeland, FL 33803
Sundays: 9:30 & 11 AM
We exist to know Christ and to make Him known!
Our hope is that every time you step foot on Victory's campus, or interact with any of our members, you'll sense the joy we've found in relationship with Christ. We are known around the Lakeland area as a friendly, healthy church!
Usually, one of the first things that guests notice is the large number of people who attend our weekly services and the wide variety of opportunities we provide for you to get connected. The size has benefits! We're big enough for you to blend in and investigate the claims of Jesus Christ at your own pace. However, if you look closer, you'll find that, in many ways, we're an interconnected, tight-knit community. There are many ways to get connected - through ministries and classes - all specifically designed to help you grow in a healthy community.
Victory Church is one church in two unique locations.
We have campuses in both North and South Lakeland.
The North Lakeland Campus has two Sunday morning services and hosts midweek services, classes, and family groups. Pastor Blackburn preaches most every service, and we provide ministry options for all ages.
The 9 AM services are designed to provide a more traditional church experience, utilizing lower volume, brighter lighting, and a variety of worship songs from our 30+ years of history. These services include modern hymns and choruses that are appreciated and loved by those that have called Victory "home" for many years, as well as a choir and expanded instrumentation.
The 10:45 AM services are designed to provide a more contemporary experience that is inviting to young families, young adults, students, and visitors who are new to the church. We sing the cherished songs of our church but are also looking ahead in our worship, recognizing that the Next Generation is not the church of tomorrow but rather the church of today. In this service, we immerse ourselves in the worship time by utilizing higher volume levels and lighting that is more reflective of and appreciated by the younger generations of our church and the community.
At our South Lakeland Campus, we meet on Sunday mornings in the CMX Theater in the Lakeside Village Shopping area. Pastor Jeff Sellers preaches each week, and we provide ministry options for Kids and Middle School ages.
Both campuses provide groups, spiritual support, as well as fun, relationship-growing options for all ages. Visit the "Connect" page for more information.
Victory truly is a place to call home.

Together, we're striving to become the kind of church described in the Bible – a church with relevant messages, authentic worship, honest friendships, sincere prayer, and compassionate care for those in need. In short, we are developing as a community with contagious Christianity that can influence and encourage everyone, one life at a time.
So whether you're investigating Christianity and just starting to ask questions about God, or are a committed Christian who wants to sink the roots of your faith even deeper, we invite you to explore Victory!

Start by visiting the "Connect" page to find a group, class, or support group that is right for you and your family!
Frequently Asked Questions
What type of church is Victory?
Victory Church is affiliated with the Assemblies of God, and adheres to its 16 Fundamental Beliefs. Our core beliefs are: Salvation through Jesus Christ, Divine Healing, Baptism in the Holy Spirit, and The Second Coming of Jesus Christ. Victory Church further strives for everybody to know Christ and make him known.
Why is missions work across the globe so important to Victory?
Are the facilities available for rent?
How many people does Victory's wedding chapel hold?