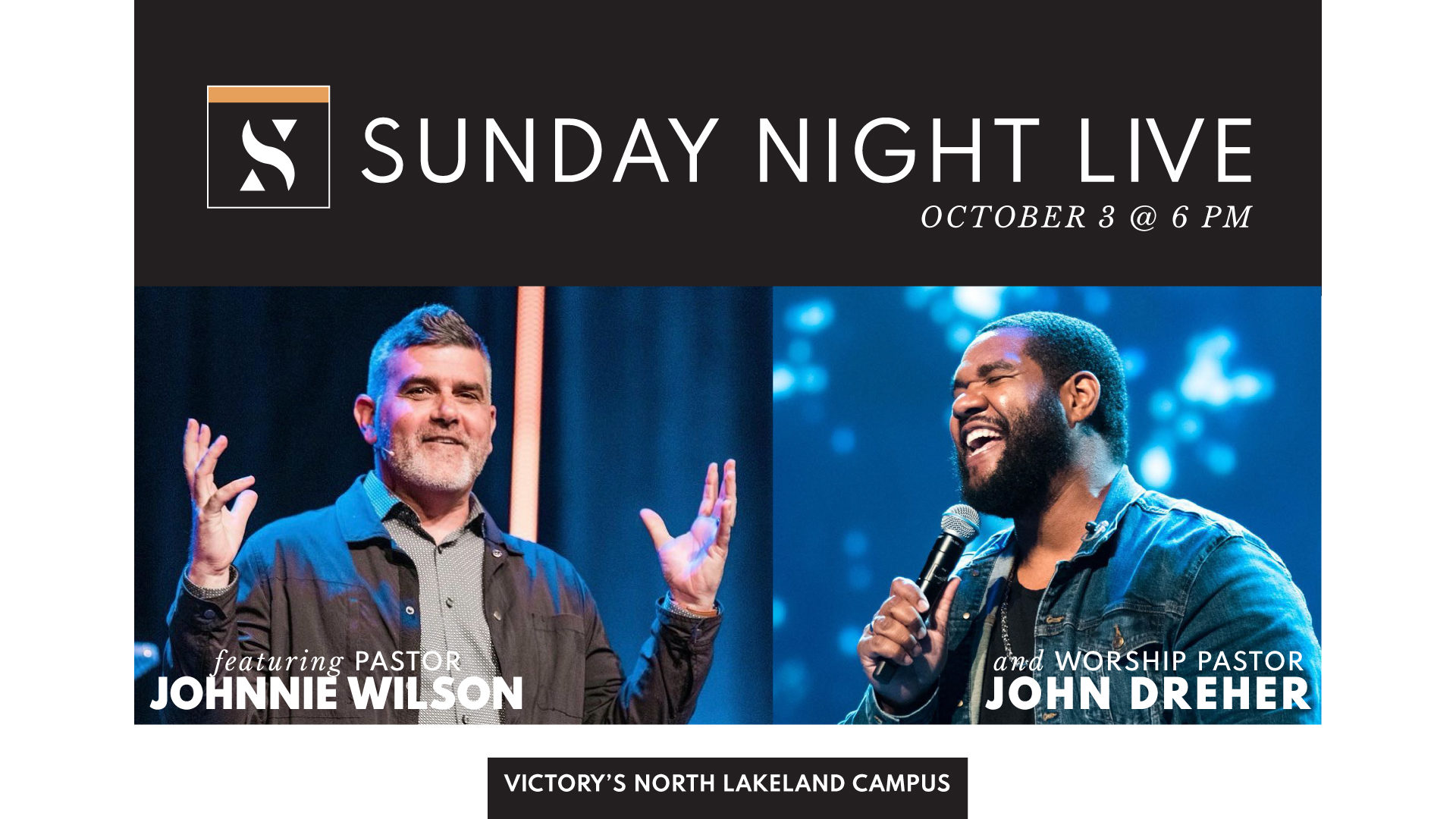 Events at Victory Church
Sunday Night LIVE
Join us at Victory's North Lakeland Campus Sunday evening, October 3, at 6 PM for the next "Sunday Night Live," our new, once-a-month Sunday night service. Each month, these special Sunday evening services will be unique, as we focus on a fresh and engaging topic.
In October, we'll have an incredible service with worship led by John Dreher, and an inspiring message from Pastor Johnnie Wilson, a sought-after national speaker from Faith Assembly in Orlando.
And while the teens and adults are experiencing this special evening service, the Victory Kids team will have an incredible event in the Family Life Center just for kids! They'll have a blast enjoying pizza, jumping on inflatables, playing games, and learning a Bible lesson.
This will be another great night for the entire family, so invite your family and friends to be at Victory's North Campus Sunday night, October 3, at 6 PM.
Date
Sunday, October 3, 2021
6:00pm - 7:30pm
Where
North Campus Sanctuary
Address
1401 Griffin Road, Lakeland, Florida 33810