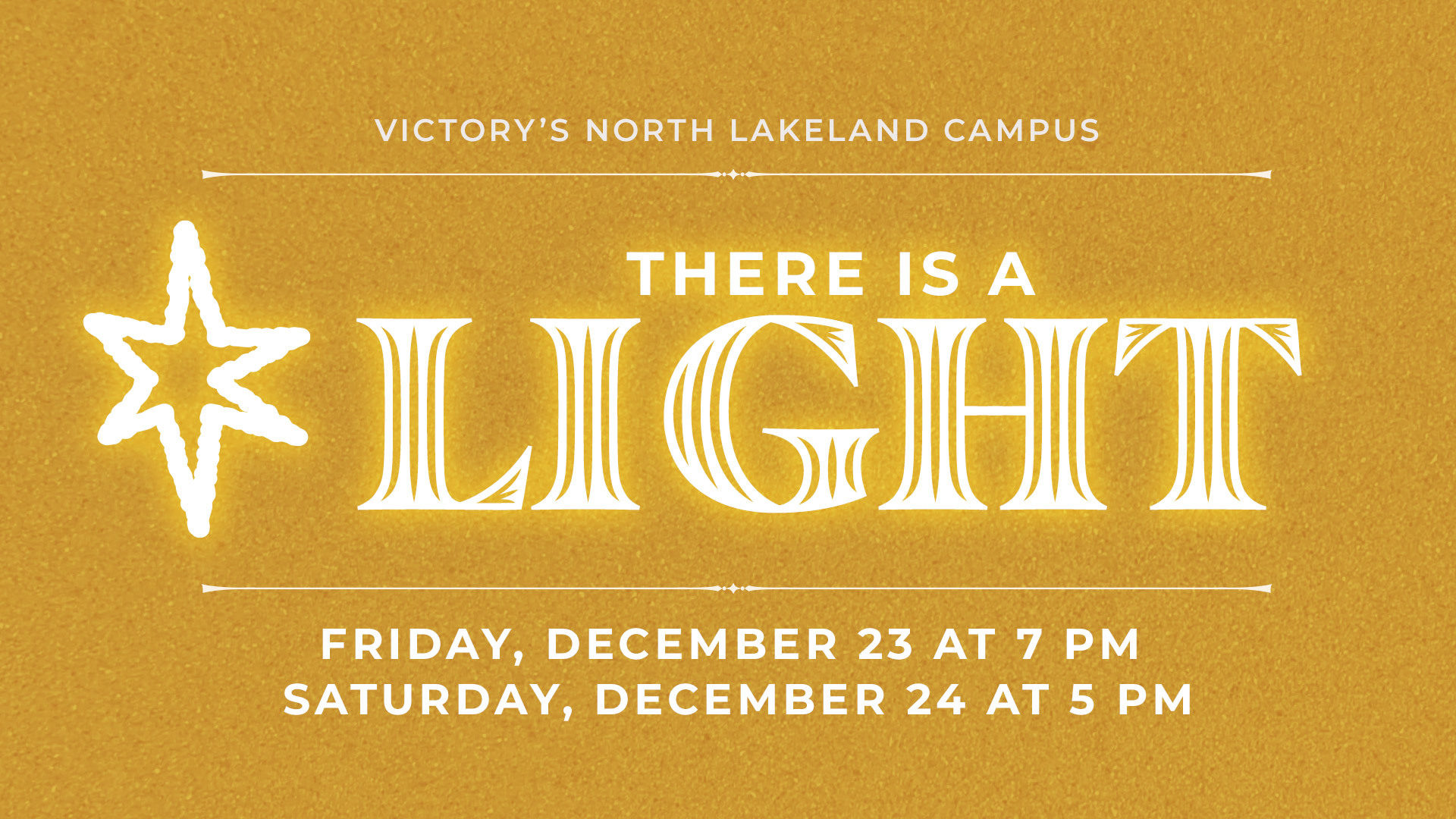 Events at Victory Church
"There Is A Light"
Victory invites you to "There is a Light," this year's must-see Christmas event happening Friday, December 23, at 7 PM and again Saturday, December 24, at 5 PM, at Victory's North Lakeland Campus. "There is a Light" is a brand-new production of Christmas classics and memorable surprises, creating a unique blend of music, fun, and inspiration for all ages. You'll experience the glory of the Christmas story and the hope of Jesus through songs, a life-changing story of hope, and even something special just for the kids.
Each night is free to attend, so take the opportunity to invite your friends and family to join you for "There is a Light," your new favorite holiday tradition!
Date
Saturday, December 24, 2022
5:00pm - 6:30pm
Where
North Campus Sanctuary
Address
1401 Griffin Road, Lakeland, Florida 33810