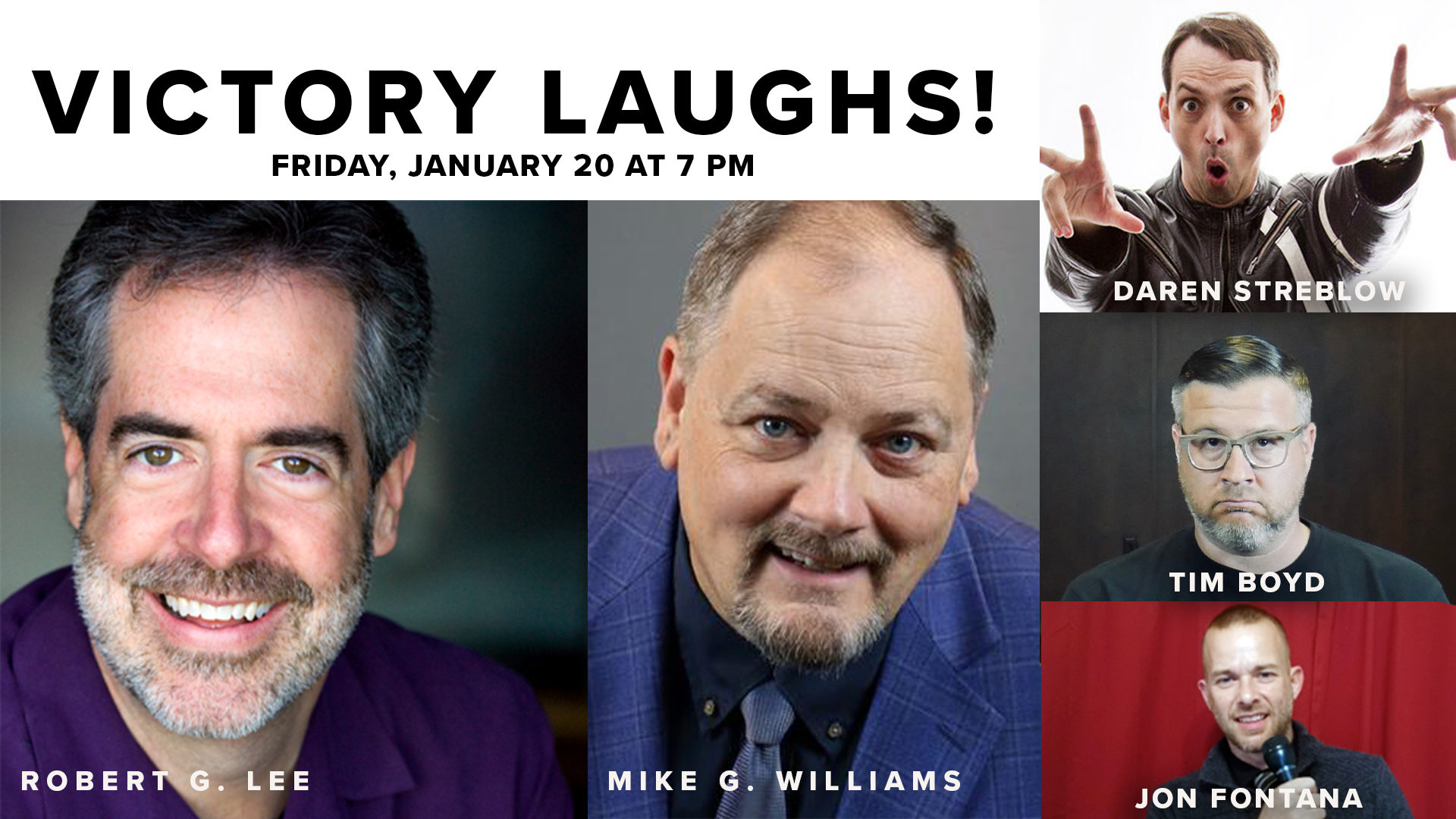 Events at Victory Church
Victory Church Laughs Comedy Show
If you love to laugh, then make plans now to attend a FREE evening of world-class stand-up comedy right here at Victory featuring Hollywood's #1 Sitcom warm-up comedian, Robert G. Lee, 2017 Dove Award-winning comedian of the year, Mike G. Williams, Dry Bar sensation Daren Streblow, Tim Boyd & Jeff Fontana.
Mike has brought laughter to church platforms for three decades, toured with the most memorable names in the Christian music industry, written comedy for some of the biggest names in late-night television, won the Gospel Music Association Dove award for Comedian of the Year, Recorded Dry Bar Comedy Special, received a Daytime Emmy Award, and is played daily on SiriusXM. Robert G. Lee has been featured on the cover of The Wall Street Journal, has released eight 100% clean comedy videos, has written and directed a feature motion picture as well as worked with top comedy TV shows, including Just Shoot Me, Becker, and The Drew Carey Show. And Daren Streblow's unique style of observational stand-up comedy has been entertaining hundreds of thousands of people throughout the United States and around the world since he first stepped on the stage in 1995.
This incredible FREE comedy super show will be held at Victory's North Lakeland Campus at 7 PM on Friday, January 20th.
There is no cost to attend, but a love offering will be taken to support Lighthouse Ministries.

Date
Friday, January 20, 2023
7:00pm - 9:30pm
Price
FREE, with a love offering taken to support Lighthouse Ministries
Where
Victory's North Campus
Address
1401 Griffin Road
Lakeland, FL 33810