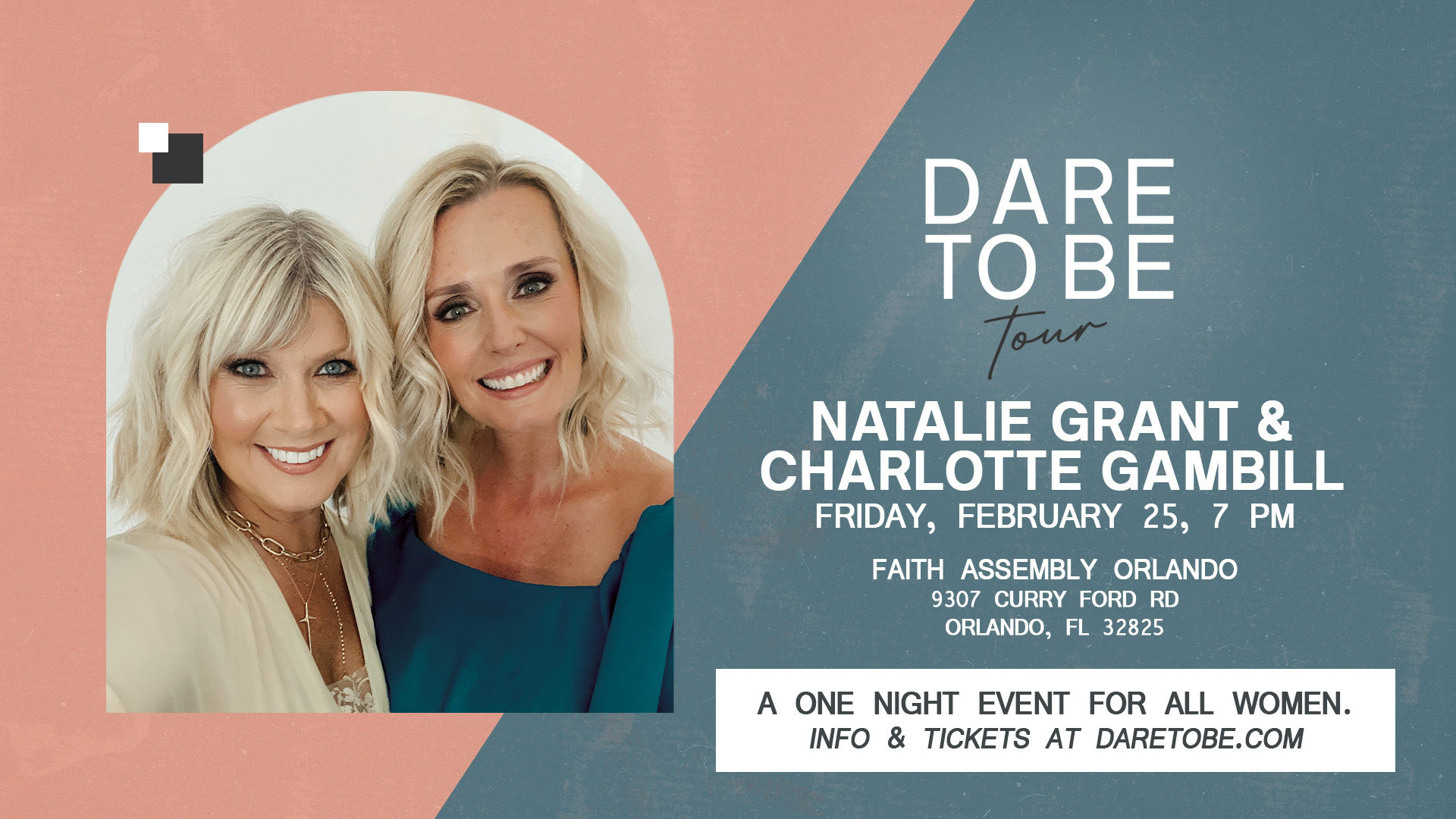 Events at Victory Church
Natalie Grant & Charlotte Gambill - Dare To Be Women's Event
Dare To Be is a one-night event presented by The JoyFM that is designed for women of ALL ages. Natalie Grant and Charlotte Gambill prayerfully sculpt the night around worship, music, and two full Bible teaching sessions.
At Dare To Be, women are able to experience the fullness of a multi-day women's conference, but in an affordable, three-hour, one-night event.
We encourage you to bring your friends, families, church groups, and neighbors to experience an evening designed to encounter God and dare each woman to awaken the potential within herself.
This event will be held at Faith Assembly Church in Orlando.
9307 Curry Ford Rd., Orlando, FL 32825

Date
Friday, February 25, 2022
7:00pm - 9:00pm
Where
Faith Assembly Orlando
Address
9307 Curry Ford Rd
Orlando, FL 32825