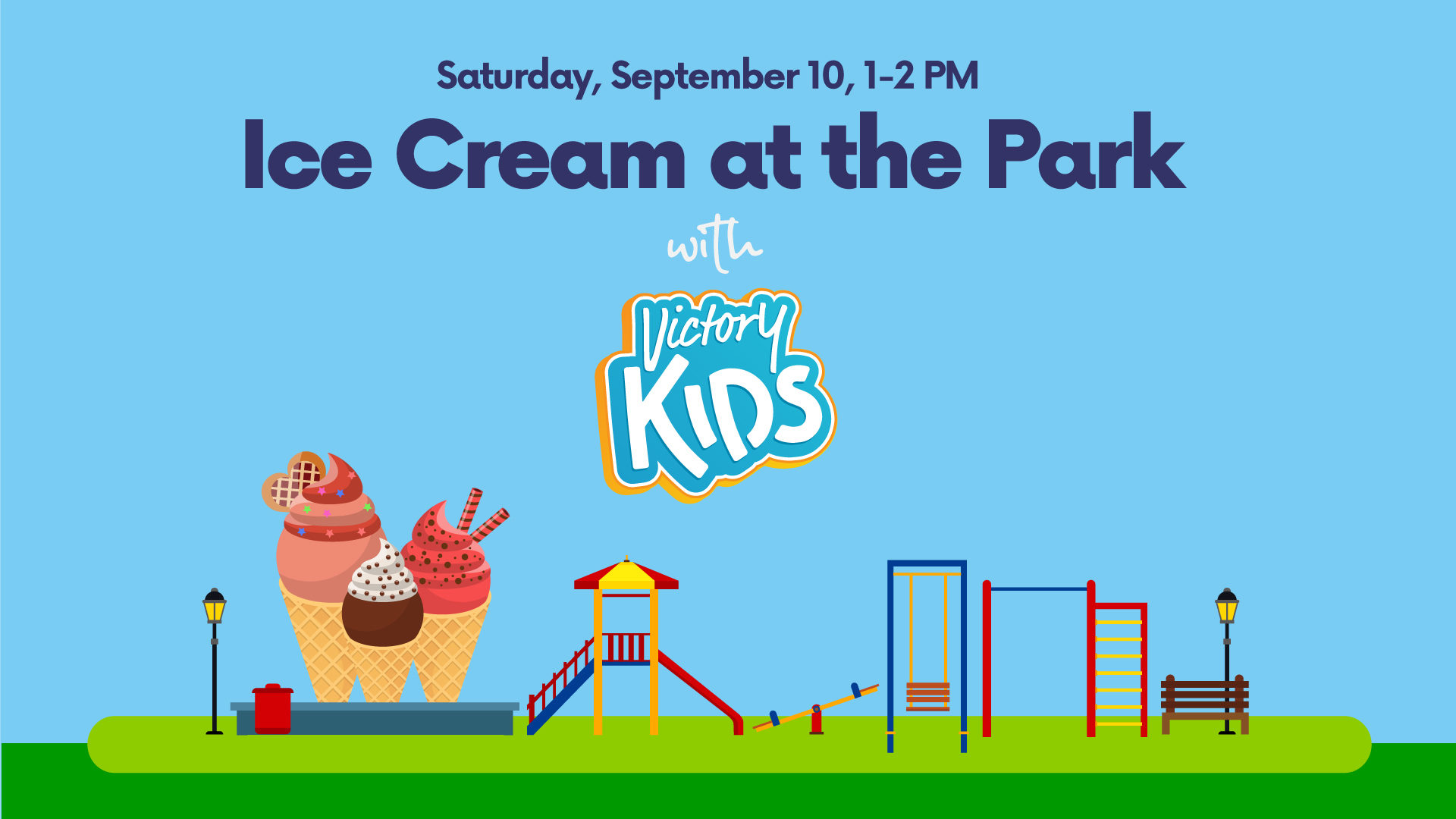 Events at Victory Church
Ice Cream at the Park with Victory Kids
Victory Kids invites your family to enjoy a day of play and ice cream at the park!
Our team will be at Lake Parker, in North Lakeland, and at Common Ground Park, in South Lakeland, Saturday, September 10, from 1 to 2 PM.

This will be a great opportunity to meet other families, have fun together, and enjoy some delicious ice cream!

Lake Parker Park
910 Granada Street, Lakeland, 33801
Common Ground Park
1000 East Edgewood Drive, Lakeland, 33803

For more info, email kids@victorylakeland.org
Date
Saturday, September 10, 2022
1:00pm - 2:00pm