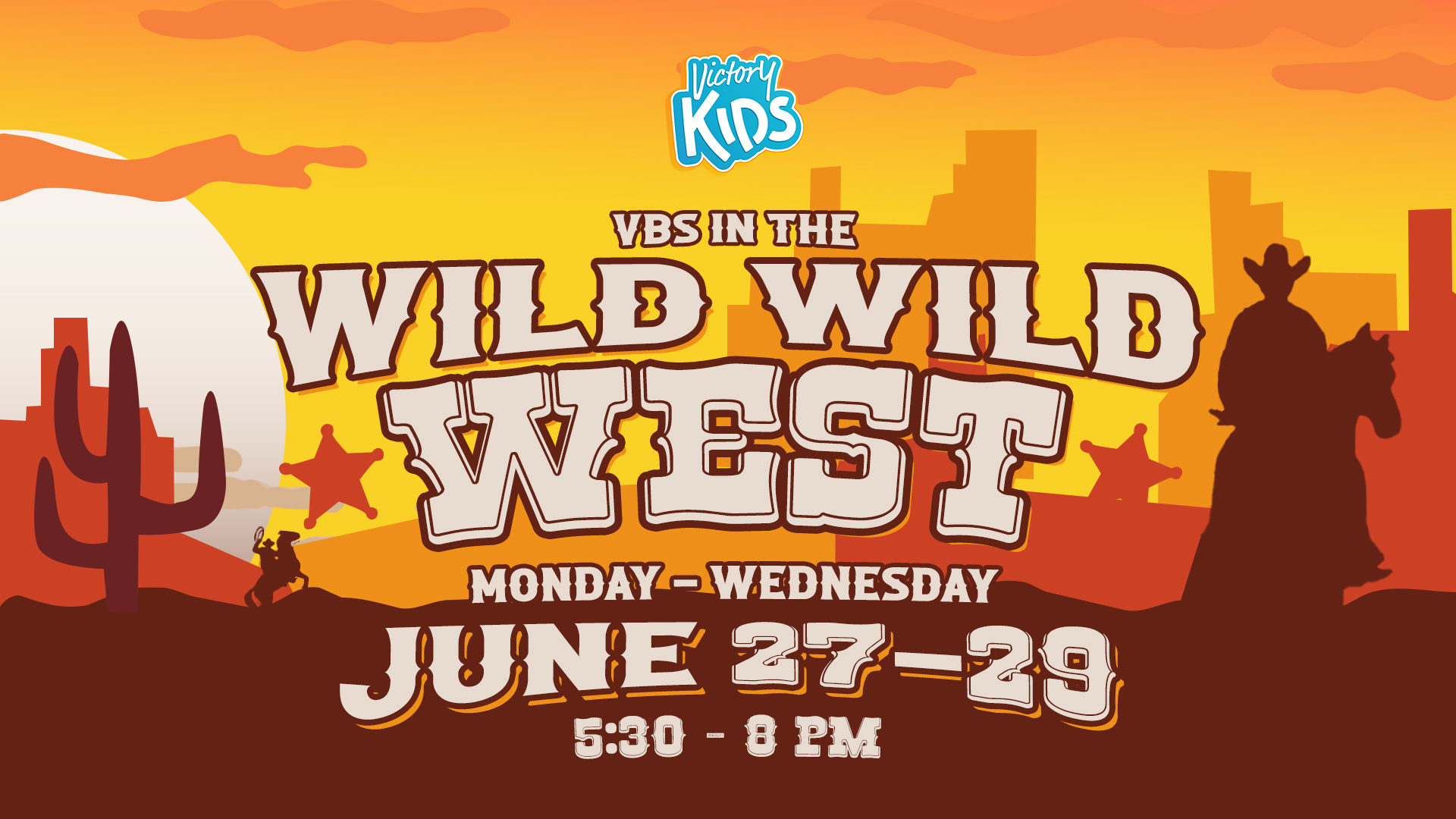 Events at Victory Church
VBS 2022
Victory Kids invites kids entering K-5 through those entering 6th grade to join us June 27-29 for three unforgettable evenings of VBS in the Wild Wild West!
Through games, crafts, dramas, and small group discussions, your kids will learn about the love of God and His amazing plan for their lives. Evenings will conclude with a worship service and time for kids to meet God at the altar.
And on Wednesday evening there will be a special outdoor event for parents and kids to attend together! Get more details HERE!
Grab some friends and load up the van – your kids won't want to miss this!
Your next steps:
Register your children using the button on this page.
Check-in will take place at Victory's North Campus, in the north parking lot, at 5:30 PM.
Pick-up will be at 8 PM each evening, in the north parking lot.
There is no cost for your children to attend.
For more information see the Victory Kids team before or after a Sunday service or call 863-859-6000.
To Join the Volunteer Team

Click HERE to join the incredible team that will work together to make this week a success.
Date
Monday, June 27, 2022 5:30pm - Wednesday, June 29, 2022 8:00pm
Where
Victory's North Campus
Address
1401 Griffin Road
Lakeland, FL 33810