Events at Victory Church
SOMETHING FOR EVERYONE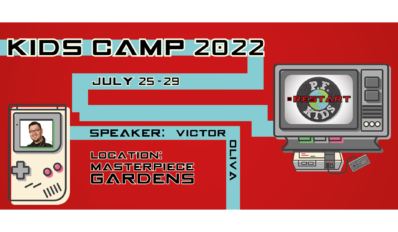 Kids Camp!
Monday, July 25, 2022 12:00am - Friday, July 29, 2022 11:59pm
Get your child ready for the best week of summer by reserving a spot at Kids Camp 2022, July 25 - 29, at Masterpiece Gardens.
---
Future Events
Junior Bible Quiz Parent Meeting
Join us for a Junior Bible Quiz Parent Informational meeting happening Sunday, September 12, at 10:20 AM, in the Kids Auditorium, inside the Family Life Center.
Date: Sunday, September 12, 2021 10:20am Topic: Kids