Events at Victory Church
SOMETHING FOR EVERYONE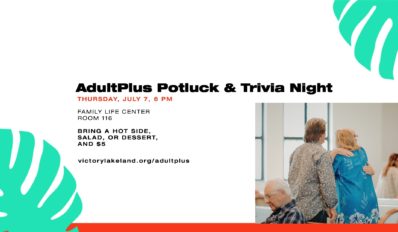 AdultPlus Potluck & Trivia Night
Thursday, July 7, 2022 6:00pm
AdultPlus invites those 60+ to the upcoming Potluck and Trivia Night, happening Thursday, July 7th, at 6 PM!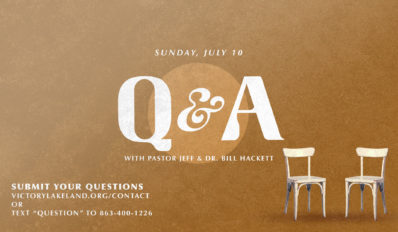 Q&A Service at the South Campus
Sunday, July 10, 2022 9:30am
Join us at the South Campus on Sunday, July 10, for a special Q&A service with Pastor Jeff and Dr. Bill Hackett!
---
Future Events
VBS 2022
Victory Kids invites those entering K-5 through those entering 6th grade to 3 nights of games, crafts, dramas, and small group learning at Victory's North Campus, Monday through Wednesday, June 27-29!
Date: Monday, June 27, 2022 5:30pm - Wednesday, June 29, 2022 8:00pm Topic: Kids