VictoryLife
Classes & Support Groups
Victory offers a wide range of Classes and Support Groups covering practical life issues and spiritual growth. Classes meet on Sundays, Wednesdays, and throughout the week, at our North Lakeland Campus, providing opportunities to build community, pray, serve, and fellowship.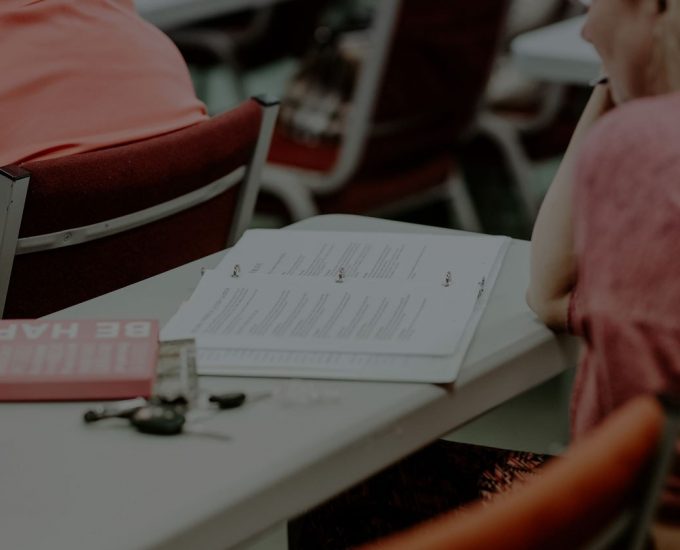 Spring Classes
April 13 - July 6, 2022
Various classes begin at a later date, please review the start date below for each class.
_____________________

Bible Study & Prayer Groups
Women's Bible Study
Tuesdays at 9 AM - Women of the Word: 10 Questions Christians are Asking by David Jeremiah
Hospitality Suite, Carla Bryan and Women's Ministry Team, Study Guide $17
Join Priscilla Shirer in a 7-session video Bible study on the life of Elijah. In this faith-building study, you'll discover how Elijah's obedience to God kept him anchored, sharpened his faith, broadened his impact, and invited heaven's fire to fall. God also is working in your life today to fashion a fiery, bold faith that will empower you to share the hope of Christ with your family, friends, co-workers, and community.

Thursdays at 9:30 AM - Vessels of the Word: Women in the Bible
Hospitality Suite, Jan Mingee & Joy Biggers
We all want the love of the Lord to shine through our lives, helping us to be the best Christian women we can be. What better example can we have than the women of the Bible? We will be studying 64 women mentioned in the scriptures and will learn how we can apply what we learn to our everyday lives. This study will help us gain insight into God's will for our lives and provide warm fellowship with other ladies. Please plan to join us!
_____________________
Men's Bible Study
WEDNESDAY 6:30 PM – HONORBOUND: Men's Bible Study
Family Life Center, Room 116, Men's Leadership Team
In HONORBOUND, you will find fellowship, new friends, support, and encouragement. Also, you will find men you can rely on for godly counsel who have experienced the difficult challenges you may be going through, and a group of men who will pray with you. Opportunities also exist to join other men for many local events and outreaches in the community.  

_____________________
Prayer Groups
Men's Prayer - Tuesdays, 7 AM | Sanctuary – Pastor Glenn Procopio

Women's Intercessory Prayer - Wednesdays, 10 AM | Hospitality Suite – Ruth Heiple

Praying Mothers – Wednesdays, 5 PM | Bridal Suite – Carla Bryan
Heal Our Land – Sundays, 5 PM, Meets only when there is a Sunday night service
_____________________
Wednesday Electives @ 6:30 PM
NEW! Tipping Point (The Study of End Times) by Jimmy Evans
Prayer Room | Dr. Sherrie Johnson

The prophetic clock is ticking… We are living in tumultuous times.  From corrupt world politics, to global pandemics, to an unprecedented rebellion against God and His Word, humanity has reached a critical stage.  What happens next?  In his best-selling book on the end times, author Jimmy Evans examines biblical prophecies and points to their unmistakable parallels with today's world.  Through an in-depth book study, participants will learn answers to many common questions about these uncertain times.  What IS certain is that we know- ultimately- WHO is in control!
_____________________

NEW! Hidden Treasures of the Hebrew Language
Mezzanine 1 | Michael Burroughs

The Hebrew language is fascinating. This class will present some insights buried in the Hebrew language of the Bible that reveal fundamental truths about human nature and how those truths apply to our lives. This course will explore the eternal wisdom embedded in this ancient language as it pertains to relationships and life's meaning.
_____________________

NEW! The Proverbs Man: Purpose - Perspective - Persistence
Mezzanine 2 | Trevor Booker
The Proverbs Man small group is built on the godly principle that "Iron Sharpens Iron," but only as we allow ourselves to embrace the vulnerability within a small community of like-minded men. From there, we grow together in purpose, perspective, and persistence through the study of the practical wisdom of The Book Proverbs.  
_____________________

NEW! Self-Talk, by Karen Stubbs (Young Moms)
Mezzanine 3 | Tori Prokop

You may, or may not, realize it, but you talk to yourself all the time. And, what you say to yourself matters a great deal. In Self-Talk, you'll discover strength and freedom for each day as you create new habits of self-talk based on biblical truth. In this study, we'll look at common self-talk phrases, such as "I'm not a good enough mom," "I'm not equipped to raise my children," and "I'm alone in all of this." Join us as we discover together, as moms, the truth about scripture.
_____________________

HONORBOUND Men's Class
Family Life Center Room 116 | Men's Leadership Team

In HONORBOUND, you will find fellowship, new friends, support, and encouragement. You will also find men you can rely on for godly counsel who have experienced the difficult challenges you may be going through and a group of men who will pray with you. Opportunities also exist to join other men for many local events and outreaches in the community.


_____________________

Wednesday Support Groups @ 6:30PM
DivorceCare
Prayer Room | Jim & Dorene Royal, Registration $20
If you, or someone you know, have gone through separation or divorce, this class can bring hope, give you the tools to move on, and let you know that you are not alone. The class deals with anger, depression, forgiveness, and financial survival, to name a few. Each class stands alone, so one may join at any point.
_____________________

Anger Management
Chapel | Ioni Castillo, Cynthia Foster & John Ringleb, Registration $25
Everyone gets angry - whether it is directed inward or vented on another. An unhealthy approach to anger is harmful to you and your relationships. This support group will work through understanding the difference and will include regular speakers on sources of anger and paths to healing. This group is good for anyone, as it clarifies our personal boundaries, and the lies we believe about ourselves and others, while focusing on hope and healing in Christ.
_____________________
SOUL - Survivors of Untimely Loss
Mezzanine 6 | Terri Johnson
For a survivor of a suicide loss, the journey through grief is difficult due to feelings of guilt, awkward encounters with those who do not understand the depth of the loss, and dealing with the stigma that surrounds suicide. If you are a survivor of a suicide loss, please join our SOUL Support Group for weekly conversations toward hope and healing with fellow survivors. Together, we can encourage, support, and pray for one another. The door opens at 6 PM for fellowship, followed by group sharing from 6:30 to 7:45 PM.
_____________________
NEW! The Two Sides of Love by John Trent and Gary Smalley (women only)
Mezzanine 7 | Susan Given, Registration $15
This updated edition of John Trent and Gary Smalley's book, The Two Sides of Love, introduces the four "animal" personality types (Lion, Otter, Golden Retriever, and Beaver). By examining the four basic personality types, you'll learn how to find a healthy balance between the protective "hard side" of love and the tender "soft side" of love in all of your relationships, especially with your family and friends.
_____________________
GriefShare
Mezzanine 8 | Teresa Swann, Registration $20
GriefShare is a special place for people to interact with others who also are grieving the loss of someone close, led by people who know what you feel. Each session includes a video seminar, discussion, and prayer. As each session is a separate topic for healing, you are welcome to start any week. Please sign up at Griefshare.org.
_____________________

FIT-4-LIFE – Natural Health Class

Portable 1 | Flora Price
Fit-4-Life is a class that covers natural health topics to keep people focused on looking and feeling better through proper nutrition and a healthy lifestyle.
_____________________
Sundays @ 9:30 AM
Faithful Followers
Family Life Center, Room 116 | Paul & Karen Wallace
This class alternates between the study of the New Testament and the Old Testament. A discussion format is used, with an emphasis on relating biblical truths to everyday life. Many class members are actively involved in church ministries, outreach, and missions trips. Also, we have small group meetings in members' homes, which allow for the building and strengthening of relationships. All ages welcome.
_____________________
Walking in the Word
Mezzanine Room 1 | Bobby & Leesha Whitfield
Walking in the Word is an exciting class that appeals to all ages. We use the truth of God's Word to explore relevant topics facing Christians today. Among these are relationship issues, practical application of spiritual truths, and answers to everyday problems. Join us as we grow in the Lord and enjoy great fellowship each Sunday morning. All ages welcome.
_____________________
CLASE BIBLICA EN ESPAÑOL
Prayer Room | Maestros: Carlos Castillo
La Palabra de Dios es rica en bendiciones, nos guía, redarguye, 0alienta, nos prepara, nos da todas las herramientas necesarias para vivir nuestra vida agradando a Dios. Sin la Biblia andamos a ciegas en la vida actual. Tenemos que vivir una realidad ahora, pero con una perspectiva real…conociendo a Dios a través de la Biblia. Te invitando en familia a estudiar juntos la Sagrada Escrituras.
Sundays @ 10:45 AM
The Word for All Ages - Defending the Faith: Recognizing the Marks of a Cult
Chapel | Dorene Royal
Paul warned us that, in later times, some would abandon the faith and follow deceiving spirits, and also that Satan himself masquerades as an angel of light. We will study the major cults and how to win those involved in each one to Christ. This class meets in the Light of Lights Chapel and includes lively hymns and choruses, praise reports, prayer requests, weekly email communications, and regular socials. All ages welcome.
_____________________
Pathways
Cafe' | Richard Cooke
Faith is far more than a belief system; it infuses all parts of life. Our faith is seen in the way we live our day-to-day lives: what we do, what we talk about, and how we respond to circumstances. God's Word, the Bible, has an answer for every situation we face. Join us each week for interesting topics and subjects, lively discussions, group participation, and a special prayer time with great people. Our goal and desire is to help you discover God's direction for your life! All adult ages welcome.
_____________________
Good News
Prayer Room | Esther Haas
Biblical prophecy can be a complex subject. For many Christians, the term immediately evokes thoughts of the Apocalypse. It is important to recognize that the role of the prophet was, and continues to be, more about "forth-telling" than "foretelling." In other words, God uses prophets to convey messages of exhortation, correction, instruction, and encouragement to His people. Join us as we study the books of Jeremiah and Ezekiel. All ages welcome.
_____________________
Life in the Word
Victory Kids Auditorium, Room 120 | Mike & Charlotte Fiddelke
If you are looking for a Sunday school class that offers Bible study, lively group discussion, in-home socials, and friendship that moves past the superficial, this may be the class for you. This spring, we will study 1st, 2nd, and 3rd John. Our goal is to grow spiritually and make a difference for Christ in our sphere of influence. If you think Bible study is boring, we invite you to visit us and find out how relevant and exciting God's Word is. All ages welcome.
_____________________
Scriptural Enrichment
Family Life Center, Room 116 | Dr. Michael VanDoren

This class offers in-depth Bible instruction from a former SEU professor, everyday life application, and creative discussion. Our class is friendly, as we believe in supporting, encouraging, and praying for one another. You will be kept updated with newsletters and an e-blast. This quarter, we will be covering the fascinating subject: Gaining Wisdom from Proverbs. All ages welcome.
_____________________

GROWTRACK – ONGOING
GrowTrack Room | Teaching Team
GrowTrack is a four-week experience for anyone interested in taking the next step in their journey with God. Whether you want to learn more about God, or get connected in the church through volunteering, GrowTrack will help you discover your God-given purpose and equip you to make a difference in your community and the world! GrowTrack happens every month in four consecutive Sundays. You are invited to jump in any week. For more information about GrowTrack, feel free to visit the Information Center or call the Connections Office.

_____________________
Senior Adults
EVERY FRIDAY 9:30-11 AM at the Light of Lights Chapel and Online, Pastor Glenn Procopio, Chaplain Richard & Deborah Cooke
Friday AdultPlus chapel is the highlight of the week for many of our senior adults. Our worship is designed just for seniors and features great old hymns and traditional favorites, plus there's also great Bible preaching, fellowship, special guest concerts, and we have a lot of fun too! In addition, our AdultPlus seniors are an active group enjoying regular trips and activities.
For more information, and event photos, go to our AdultPlus Facebook page, facebook.com/groups/victoryadultplus, or our Ministries webpage at victorylakeland.org/adultplus.
_____________________

RIGHTNOW MEDIA
Victory Church is excited to offer FREE access to an extensive video library called RightNow Media! It's like the "Netflix of Video Bible Studies," and has a HUGE library of 20,000+ faith-based videos that you can access whenever and wherever you want – on your phone, iPad, computer, or at home on your TV.
If you want to grow in your faith, RightNow Media has videos for everyone – kids, youth, parents, married couples, college students, single adults, working professionals – all aimed at helping you grow.
Personal Devotions/Discipleship
• "David" by Andy Stanley
• "The Good Gospel" by Jennie Allen
• "You'll Get Through This" by Max Lucado
• "Five Things God Uses to Grow Your Faith" by Andy Stanley
Kids Videos
• Bibleman
• The Mr. Phil Show • Superbook
Marriage
• "Your Time-Starved Marriage" by Les and Leslie Parrott
• "The Art of Marriage" by Family Life
To register, visit victorylakeland.org/rightnowmedia or text "VCL" to 49775.